I managed to get my frequently grubby hands on some lovely sawn Hornbeam which will make some great coffee tables and this nice console table for just about anything you want to use it for. I'm also going to make a Cavemans skateboard but I'll explain more when I've had a good think about how I can manage it.
Once I'd made the lengths into the sizes I wanted, I sanded right through to 180 grit paper, this took some time as the woods very hard. Because I wanted a matt finish and to show off the beauty in the wood I applied 3 light coats of Danish Oil and wiped clear of any excess after a few minutes.
The legs were then added...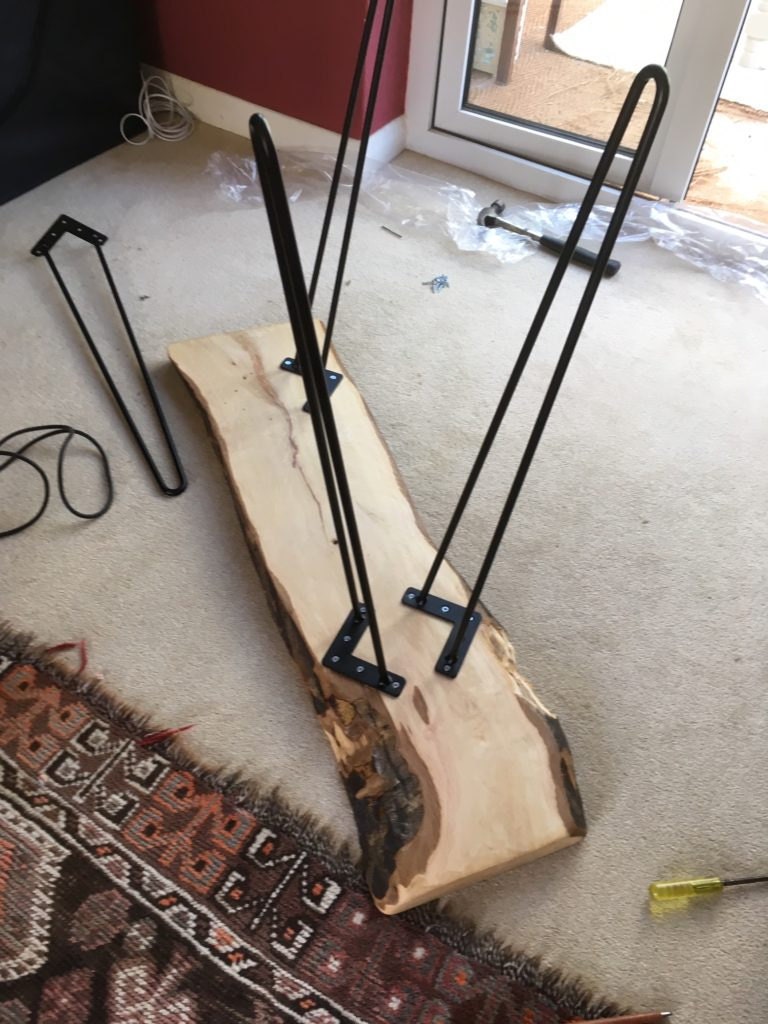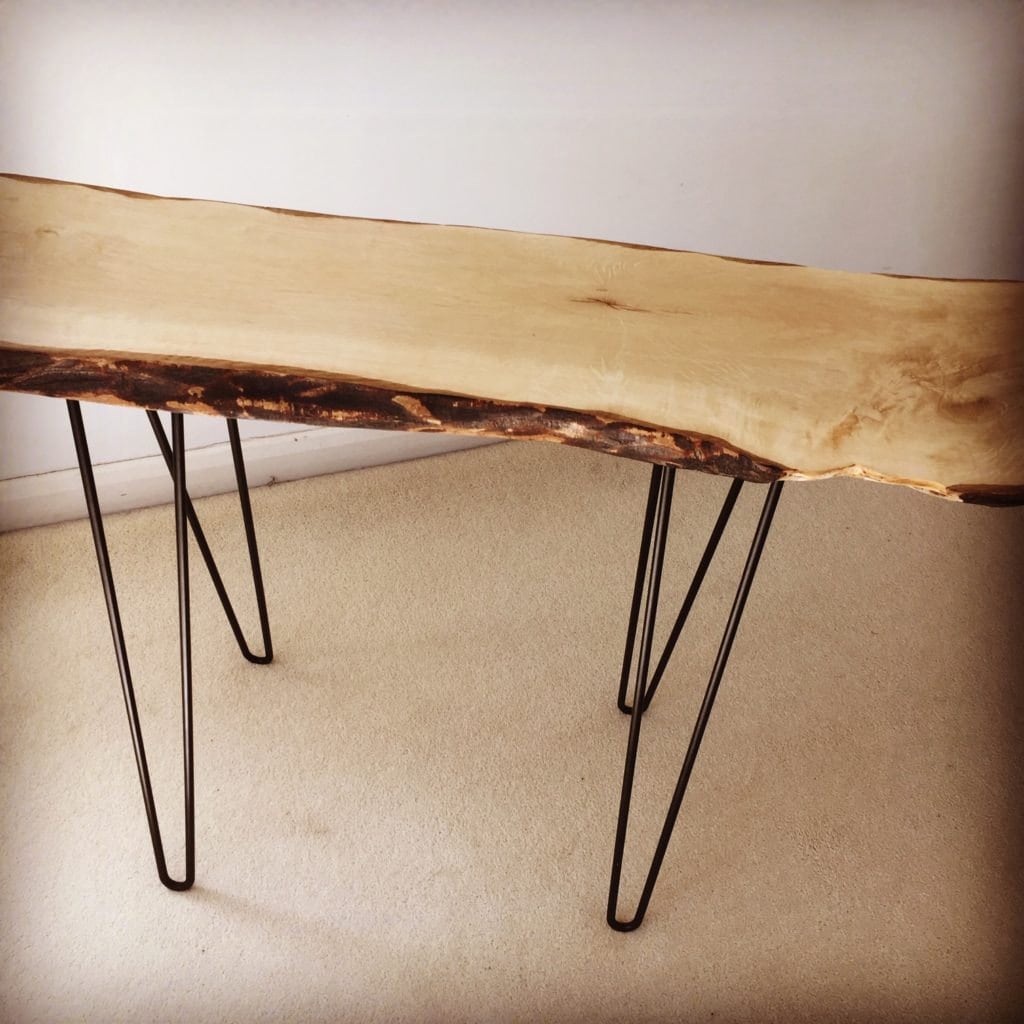 ...and a few items added to see what it's like in action. Any normal chair fits beautifully with it.