I recently aquired some excellent cuts of Oak from a tree surgeon in the Village and had them sawn to size by a good friend who owns a saw mill. 
While drying sadly a few cracks appeared so I decided to fill them with crushed blue/ turquiose coloured crushed rocks with super glue and some excessive sanding to create a feature to it.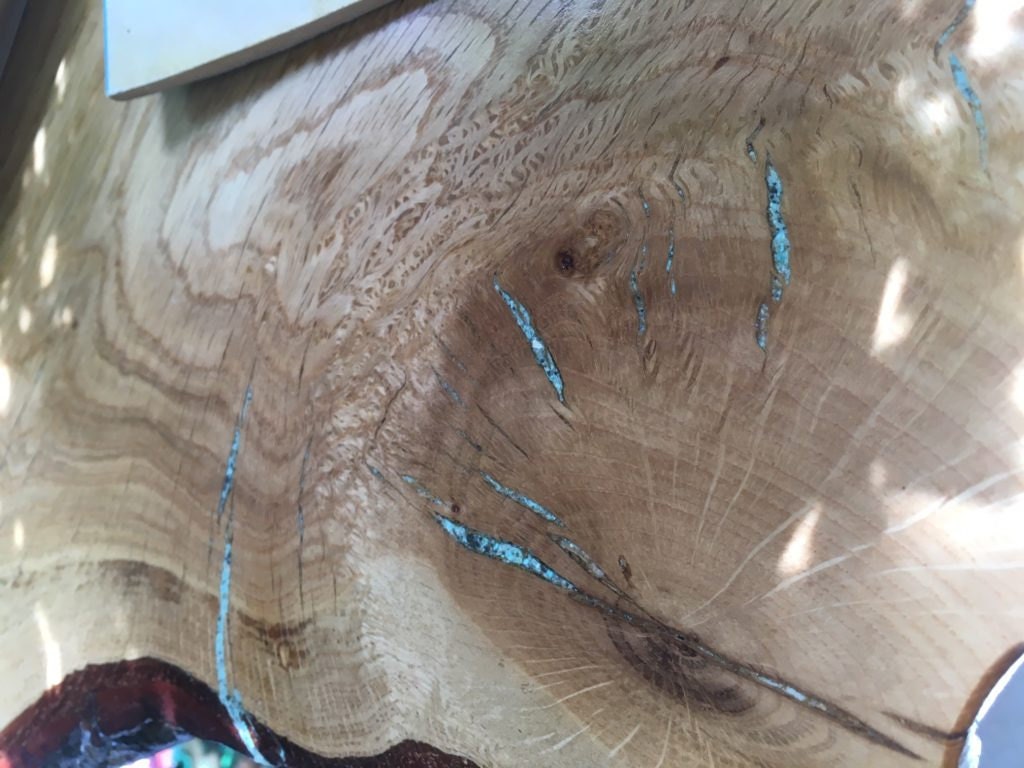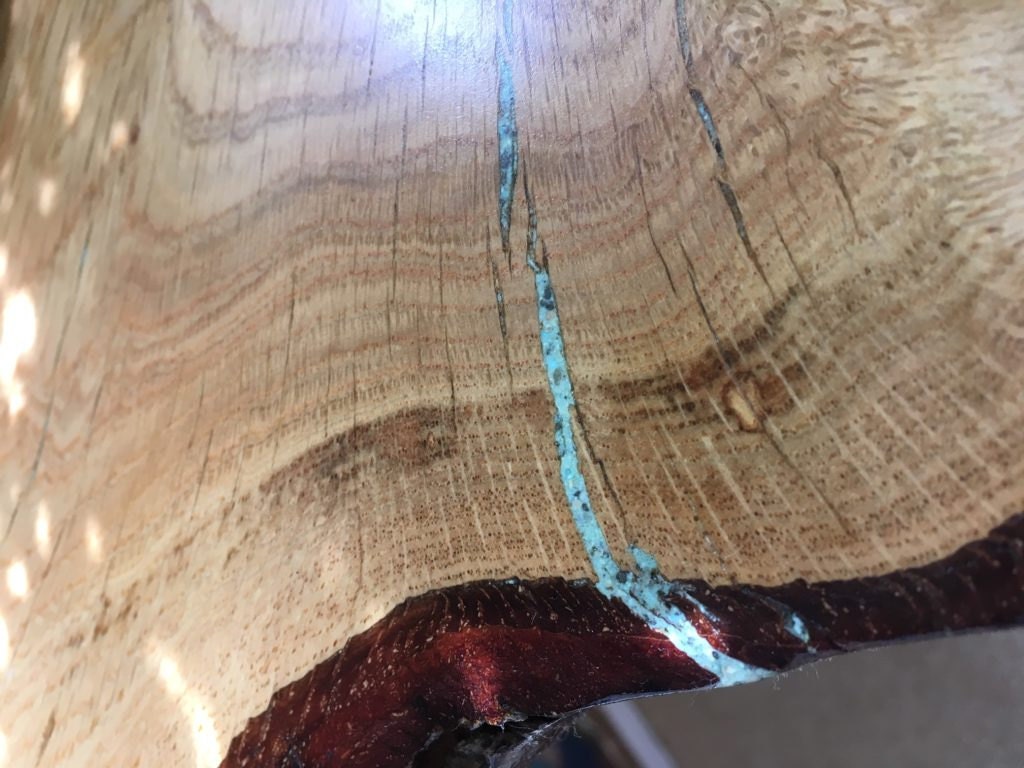 The finish in this case was done using several layers of danish oil.